We turned up at the bus station an hour early as instructed to be told that they would sell us tickets fifteen minutes before the bus went. We found this a lot in Cuba; for some reason, even though the person is there, is doing nothing, and we are waiting, they won't sell you the ticket until just before the bus leaves. In some cases, it may be that they need to check how many seats are available, but if so, it rather casts doubt on their reassurances that there will be no problem getting a seat! But we did get our tickets, so we were soon on our way to Trinidad with no breakdowns this time.
We arrived to find a large group of people standing at the edge of the bus station - they obviously weren't allowed to cross the line, but they were all very keen to get our attention and offer us somewhere to stay. We found the lady from our Casa easily enough though as she had a card with our name on it.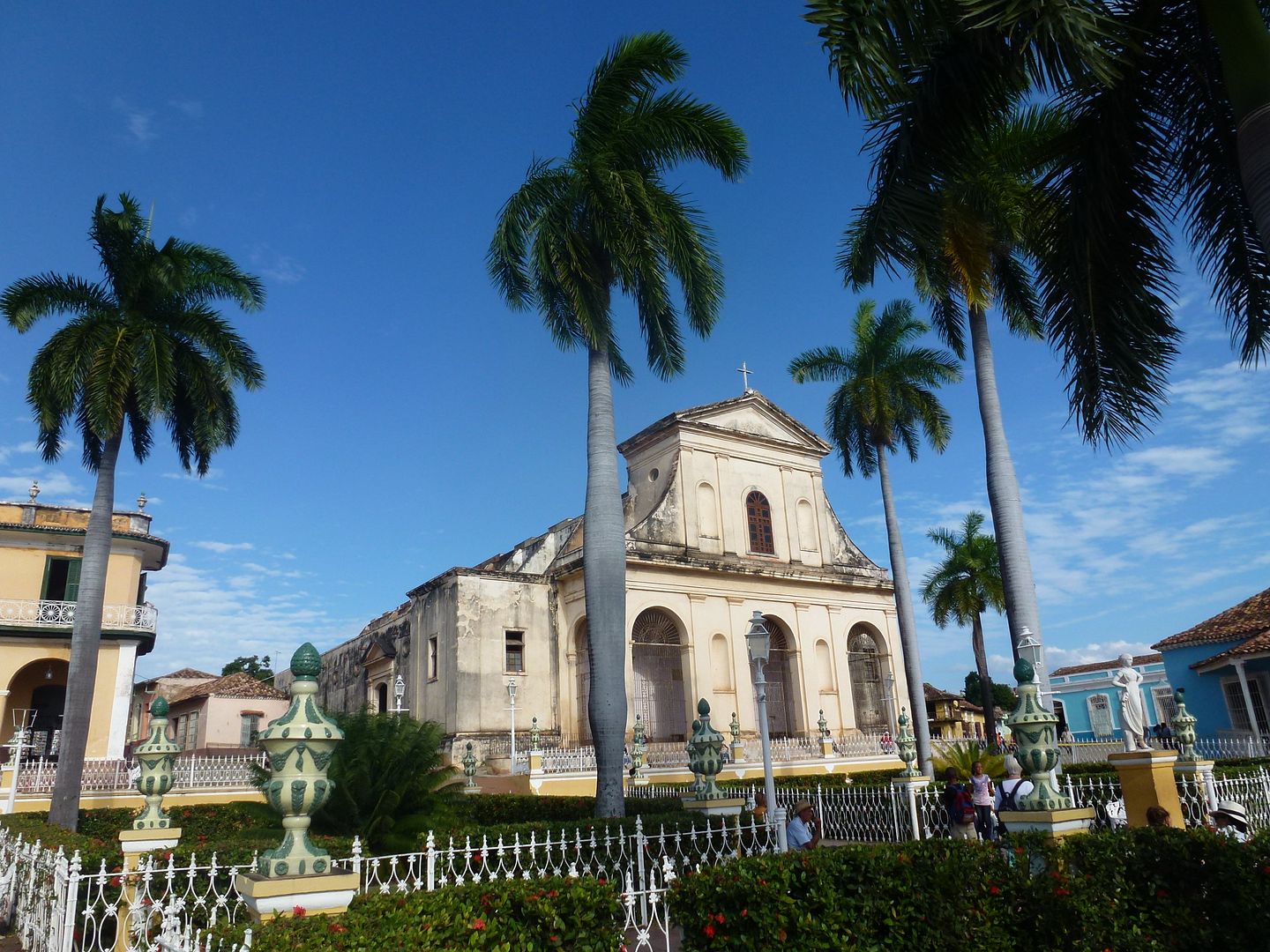 Trinidad is a Unesco site and has recently received funding to restore and rebuild many of the beautiful old colonial buildings that have gradually crumbled since the revolution. It is not a city for wearing stilettos as it is all large and very uneven cobbles - perhaps this is why the Cuban heel exists!
Presumably because of the wonderfully historic feel of the place, Trinidad is slightly more touristy than Cienfuegos, so you do get a few people trying to get you into their restaurant or asking you for soap etc, but it is certainly not oppressively so.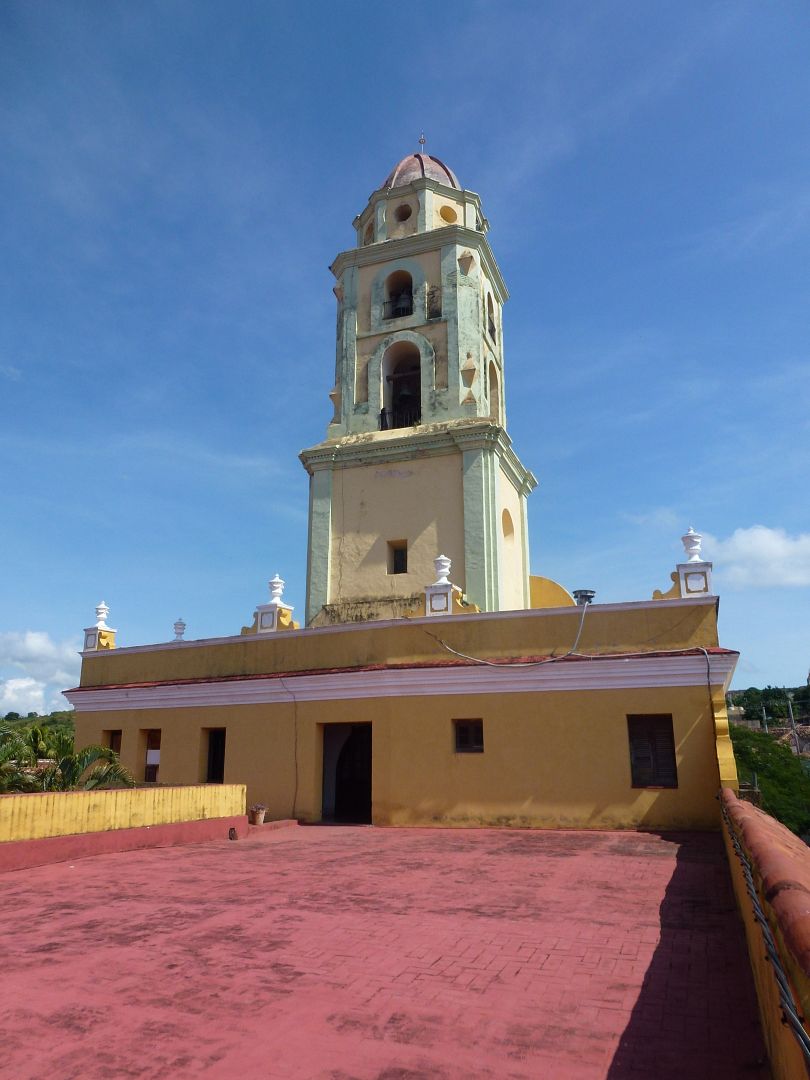 We visited the Museo de la Lucha Contra Bandidos - or the museum of the struggle against the bandits. It was only a small place and the information and artifacts were a bit scanty, but it was interesting to see what they had and there was a nice view of the city from the upper floors.
Otherwise we mostly just wandered around the streets, looking at the buildings and cars, and being amused by sights like the large pig being walked around and washed down with a bucket of water.
Although it was a very touristy spot, we enjoyed a drink on the steps of the Casa de la Musica watching the kids flying kites while the sun set.
This place obviously trades on having bands in, but in fact in most bars, restaurants and cafes you will find that at least one band will set up and play, and then of course come around with a hat. Whilst this can get a bit irritating after a while, they do at least only ask each table once. We were surprised to find that many bands also have their own CD to sell too.
The Casa de la Trova had a good mix of locals and tourists for the evening salsa music show. The mojitos were reasonable and it was fun to watch the couples strutting their salsa with varying degrees of proficiency.
One of the first up was an older couple who looked like they were British, had obviously been for lessons and were keen to show off their moves. They weren't bad, but compared to the locals you could see that this was rehearsed rather than instinctive.
Mind you, I preferred them to the other British couple that clearly thought they were fabulous, when in fact their flamboyant routine looked like an exaggerated comic pastiche.
A surprising find in Trinidad was a small restaurant called La Botija. With staff dressed Japanese style it seemed a bit out of place, but they were friendly and helpful and the food was cheap and tasted excellent. We went back a couple of times and would happily recommend it to others.

Overall we liked Trinidad as a sightseeing place. It is a classic Unesco site, but it is charming and beautiful and well worth a visit.