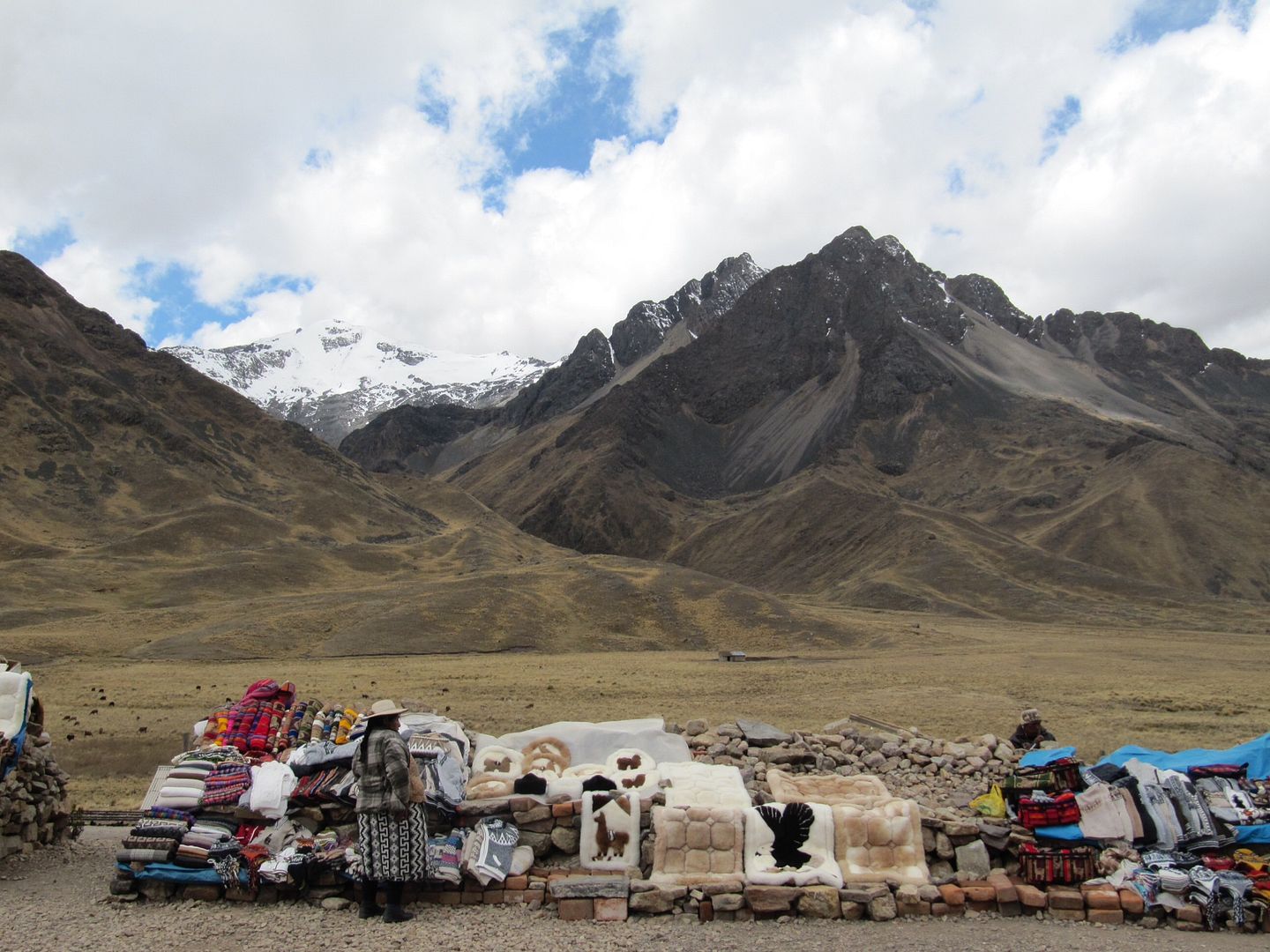 Entertainment stop on drive to Cusco


We set off from Puno and only narrowly avoided a problem in the first few minutes of the drive, when someone spotted that the back locker door had come open as we went round a roundabout. The shout went up to stop the truck and we came to an abrupt halt. Luckily, with a full truck, everything was tightly packed in so we caught it before anything fell out. One of the group did do a precautionary run back down the street to check we hadn't lost anything and very nearly got into a row over a bag he thought was ours but wasn't!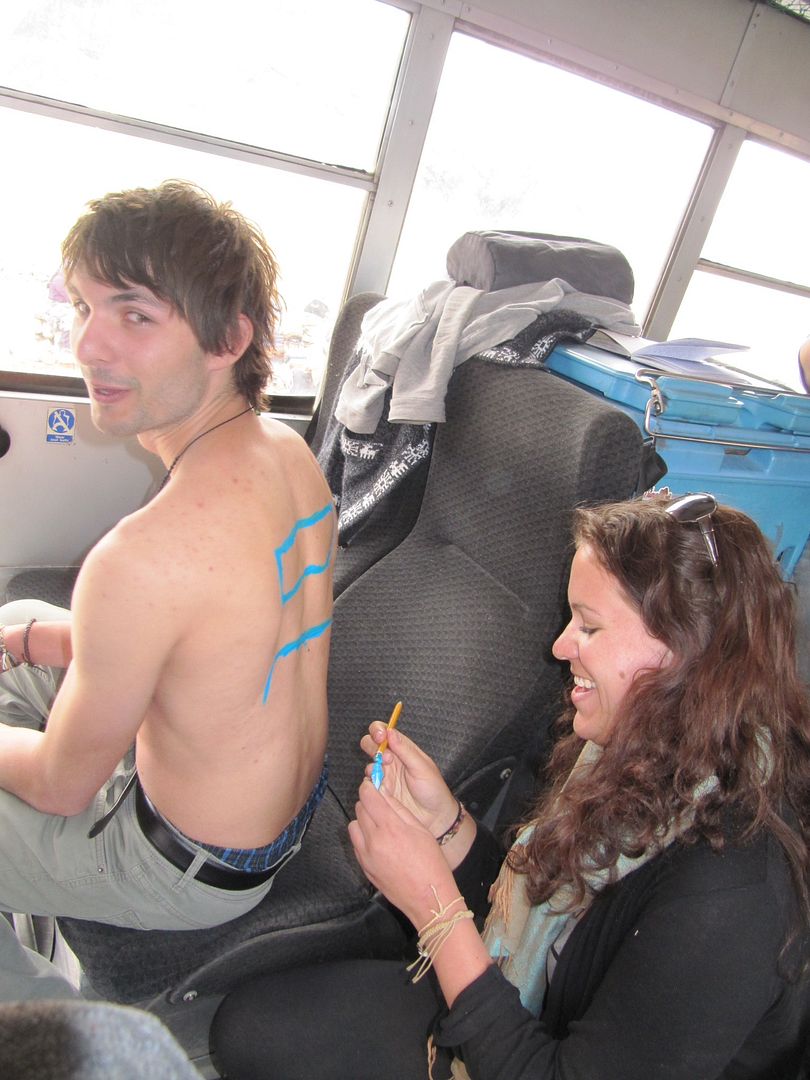 Sharif being painted

So back on the road, we made our way to Cusco. It was a straightforward drive with a truck lunch on the way, but today we made an extra stop for entertainment.
You may recall the barbecue in Cafayete with the large amounts of meat bought but only in some cases fully eaten on the night. Well one of our group made a bet with his travelling companion that she would not be able to eat all of her meat. The forfeit for him if she could was that he would dance on top of the truck, in his boxers, with the Argentine flag painted on his back.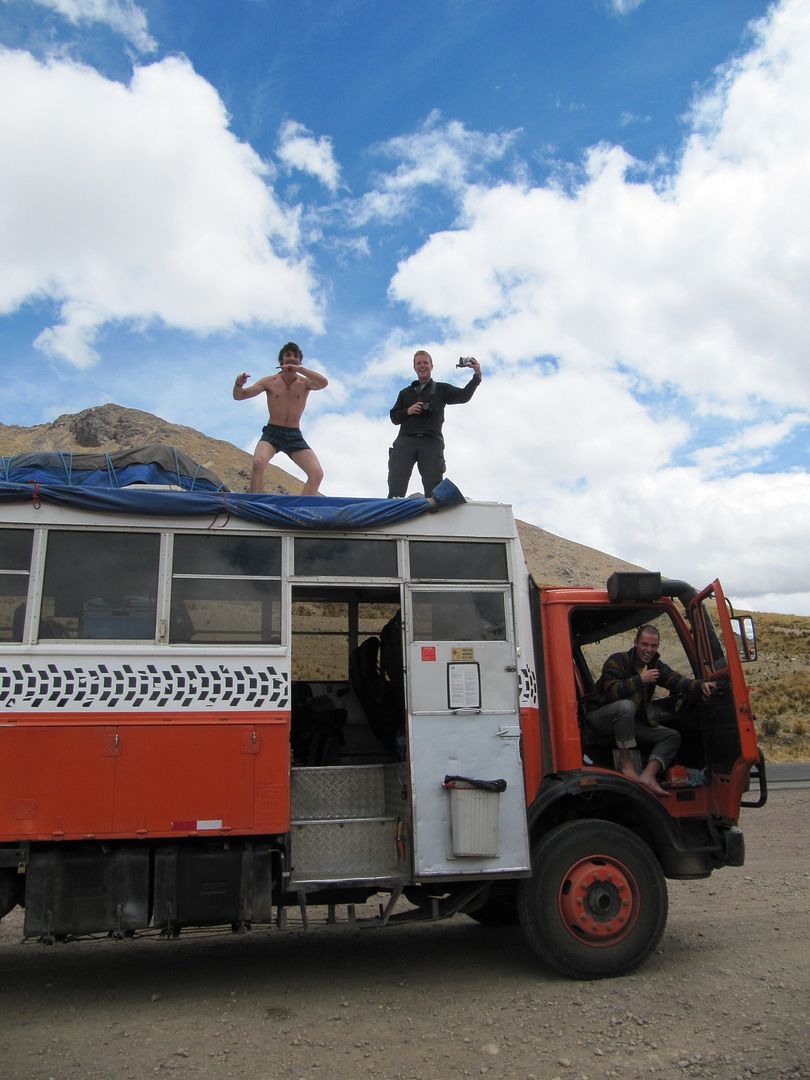 Sharif dancing on the truck

This may seem like a random forfeit, but he does have form for dancing semi naked with a flag painted on him, so there was a precedent.
However cutting a deal is obviously not his strong point, as if she didn't eat the meat, he would still do the dance but she had to join him. That was irrelevant though, as she ate the meat.
The chosen song was I Would Walk 500 Miles by The Proclaimers, and it was agreed that we would wait until the weather was a little warmer at least. So the day was put off for a while, but this was to be the day.
We found a lovely spot for it, by the side of the road where local women were selling crafts and other vehicles would stop for people to look and buy. The backdrop was beautiful, with hills and the mountain range all around us. It wasn't the warmest day, but it was bearable - unless you were only wearing boxer shorts.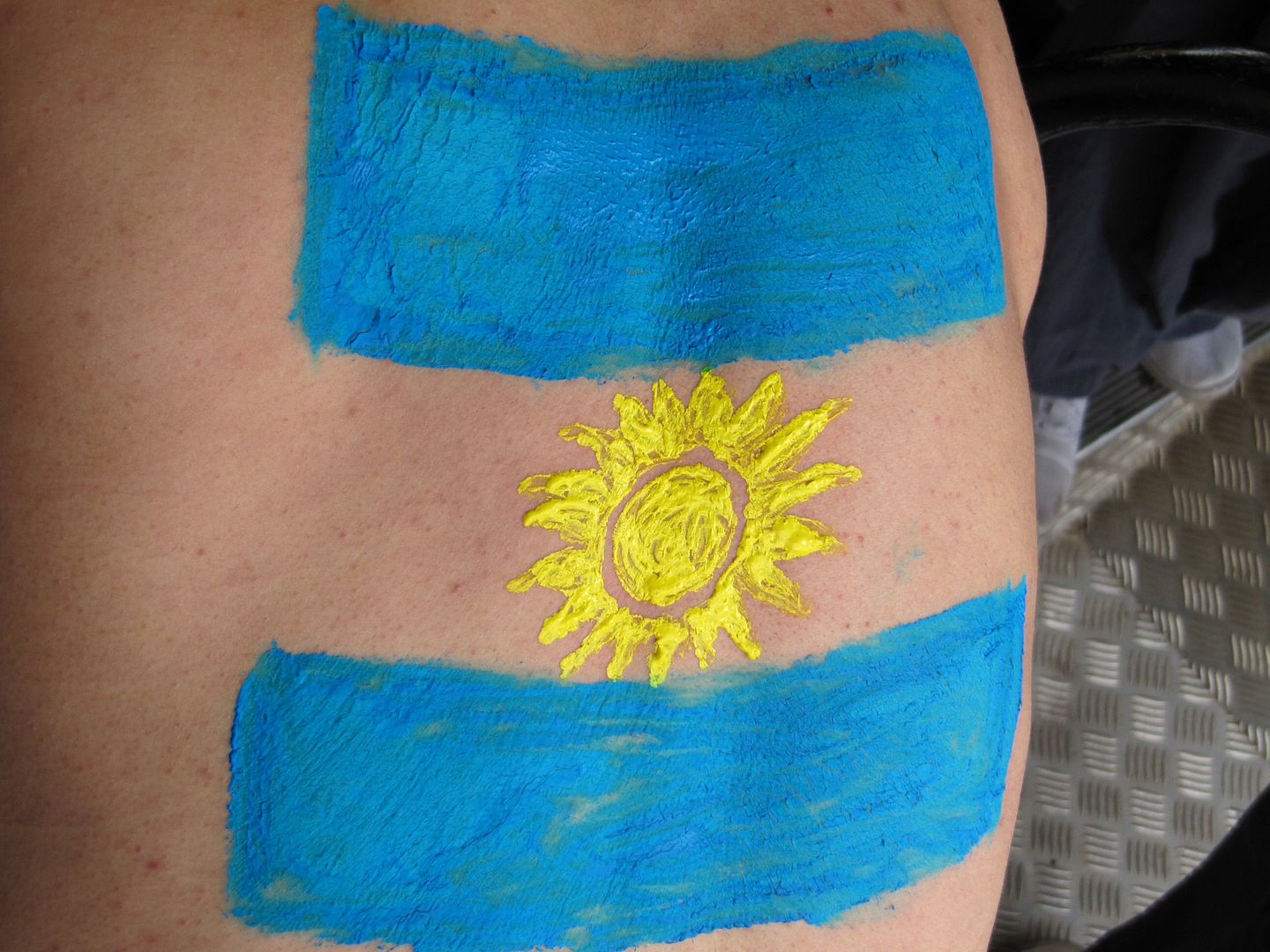 the painted flag

So Sharif (you may as well know who it was as there are plenty of pictures) was painted in the flag, made his was onto the roof of the truck and started to dance, much to the confusion and amusement of the bystanders.

Sharif truck dancing

It isn't really a scene that you can describe, but suffice to say that when we played back the video, we saw a car drive past and then come back again, presumably to check that they really had just seen an almost naked man dancing on the top of a big orange truck!