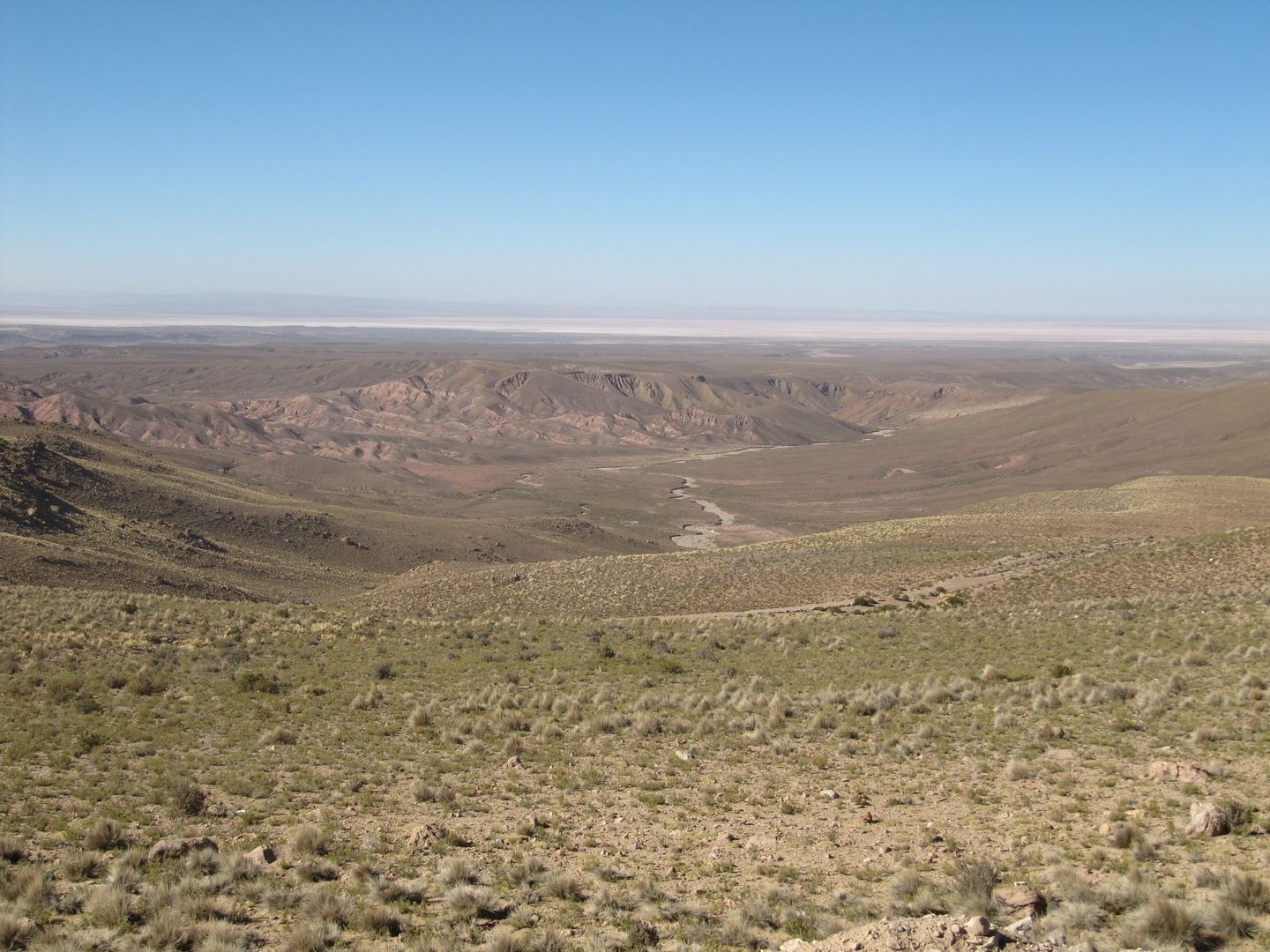 the drive to Potosi, Bolivia

On Sunday, after fitting in an early breakfast at Minuteman, we set off for Potosi. We had been truly spoiled for fantastic scenery in our last drives, so the views didn't seem quite as impressive, but they were still very good.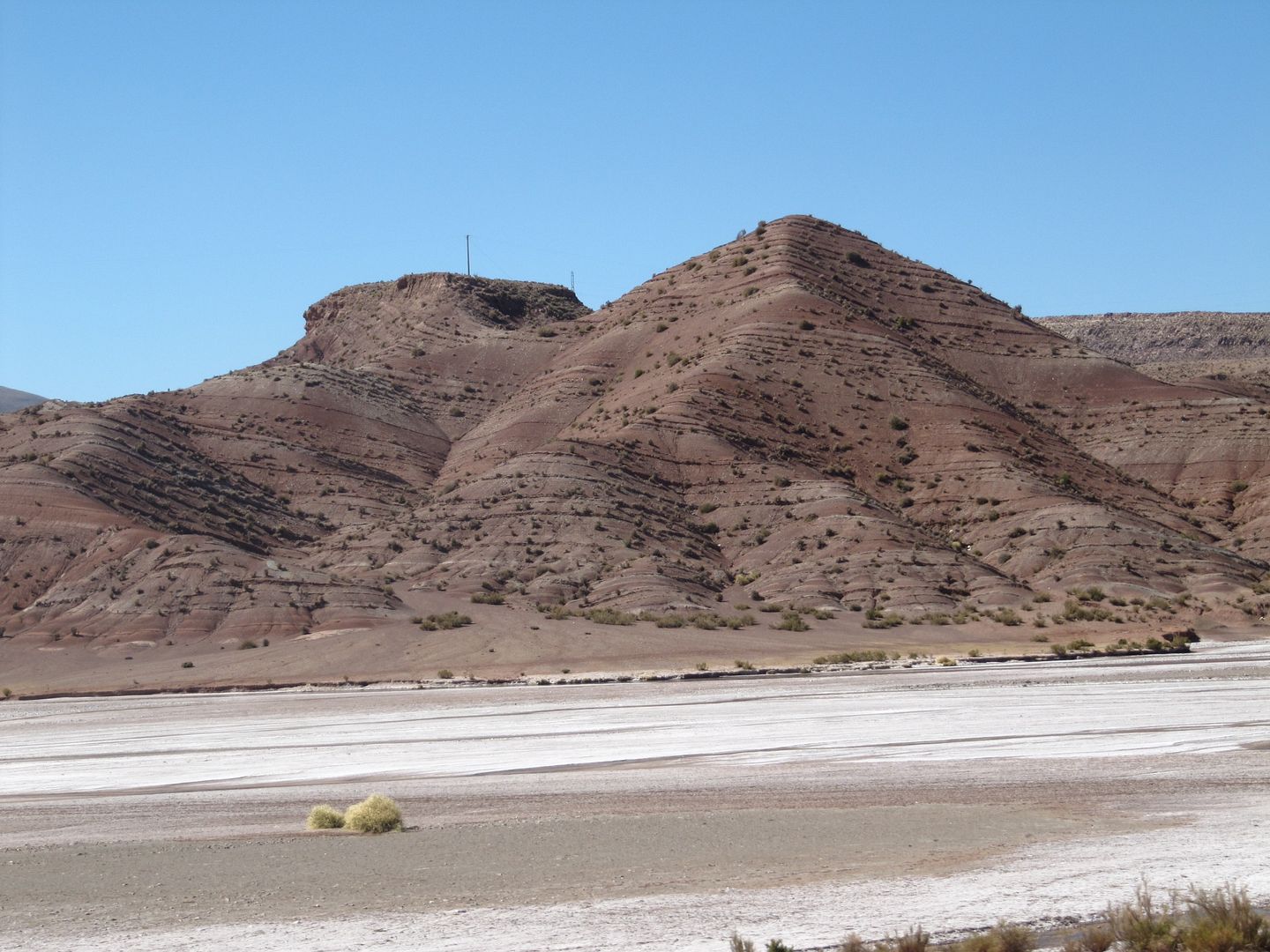 the drive to Potosi, Bolivia

And, perhaps buoyed by a few days of good hotel and food, some of us had quite a sing along to the music on the truck. There was a frustrating moment when we were enthusiastically joining in with Bohemian Rhapsody and we hit a checkpoint so had to turn it off before it finished. We were therefore quite happy when the playlist finished and it came back to Bohemian Rhapsody and we started again.
the drive to Potosi, Bolivia
But it was only to be cut off again when the 'DJ' realised it was repeating and stopped it. Now once was bad enough, but to be cut off in full flow twice was just not on and we complained bitterly. So we started again for a third time, and this time we made it all the way through!
the drive to Potosi, Bolivia

Potosi, Bolivia

We arrived in Potosi for lunch, which we had in a small car park, watched by some hungry Bolivians. Most of us felt quite uncomfortable about this, as whilst we know that the locals are quite used to the idea that tourists have more than they do, preparing and eating our lunch in the open seemed almost to be flaunting it. But we felt better when, at the end of our lunch, we could hand out the leftovers, which were happily received.
Potosi, Bolivia

Potosi, Bolivia

Potosi is the highest city in the world at about 4100m above sea level, and it is on a steep hill. This isn't a particularly good combination for tourists as you inevitably end up short of breath walking around. Unfortunately, or perhaps fortunately for my lungs, it being a Sunday most of the sights and shops were closed, so only limited sightseeing could be done.
Potosi, Bolivia
Even so, it was interesting to see the city that was once the most important place in South America due to its silver. It was thanks to the silver that much of the infrastructure around here was built, although there is some controversy about the fact that it was the Spanish conquistadors that took most of the benefits from the silver.

Potosi, Bolivia

Although we din't do it, there was an opportunity to take a trip down the silver mines. We had heard very negative messages about the conditions in the mines that suggested poor working conditions and equipment, that children were working in them, and that the asbestos and dust gave a life expectancy of about ten years after starting to work there. It may be that this is the case in some mines, but in this one it seems that no-one younger than 18 works there and the conditions are at least reasonable, with the oldest working miner being around 60 years old. Perhaps the conditions are better in this mine, or perhaps their offerings to the mine devils have kept the worst of the problems at bay. That said, there are deaths, but most are apparently caused by the fact that one of the traditions in the mine is drinking 96% alcohol!
Potosi now is a city of faded glory. It has it's charm and some of the buildings are interesting, but it looks a bit down at heel and lacks vitality that it must once have had. Even so, it was good to be in the highest city in the world!